Just a short post - Had the opportunity to catch up with my cuz this evening. Feeling like some
roti
and not wanting to travel too far.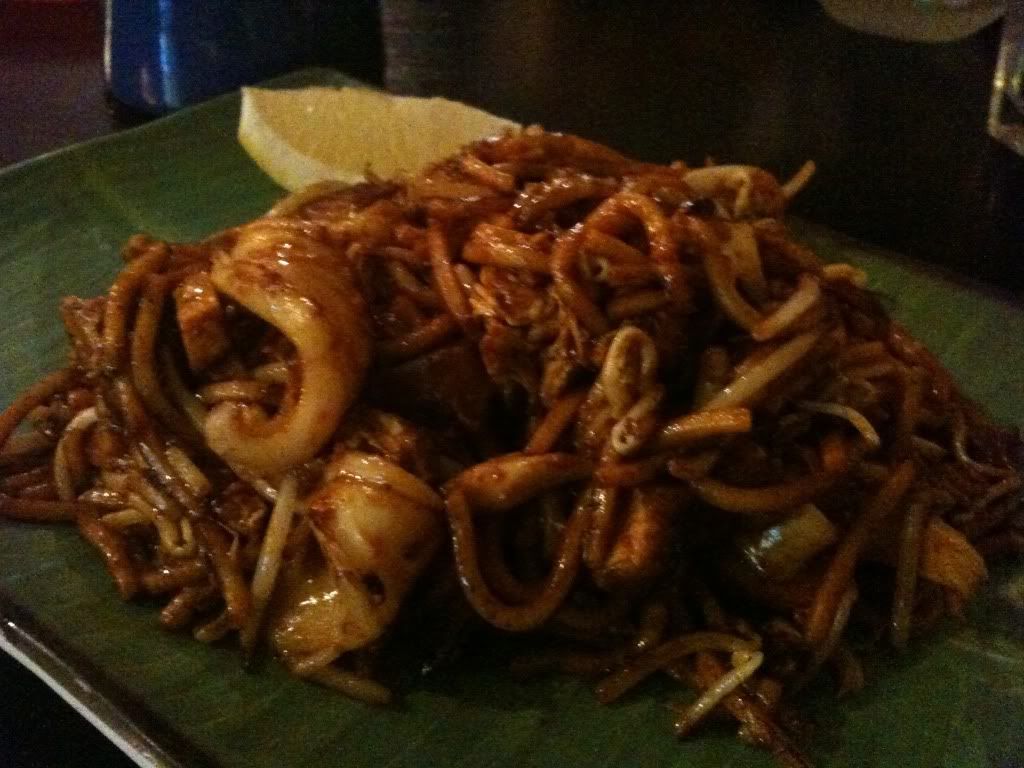 Mamak Mee Goreng
I quite liked this dish - it wasn't too sweet; some 'mamak mee goreng's I've eaten have been too sweet for my liking.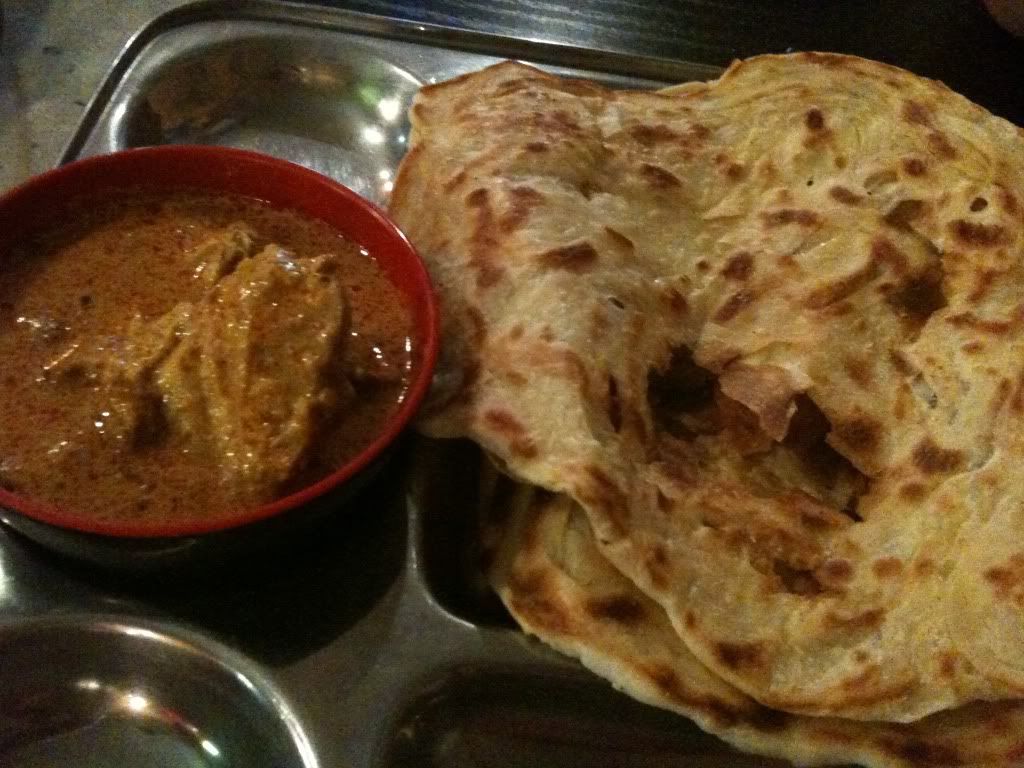 Roti (2) with Chicken Curry ($9.9)
The roti was sweeter than usual, but I didn't mind it at all. The curry was okay; it was flavourful, but it wasn't a biggest wow.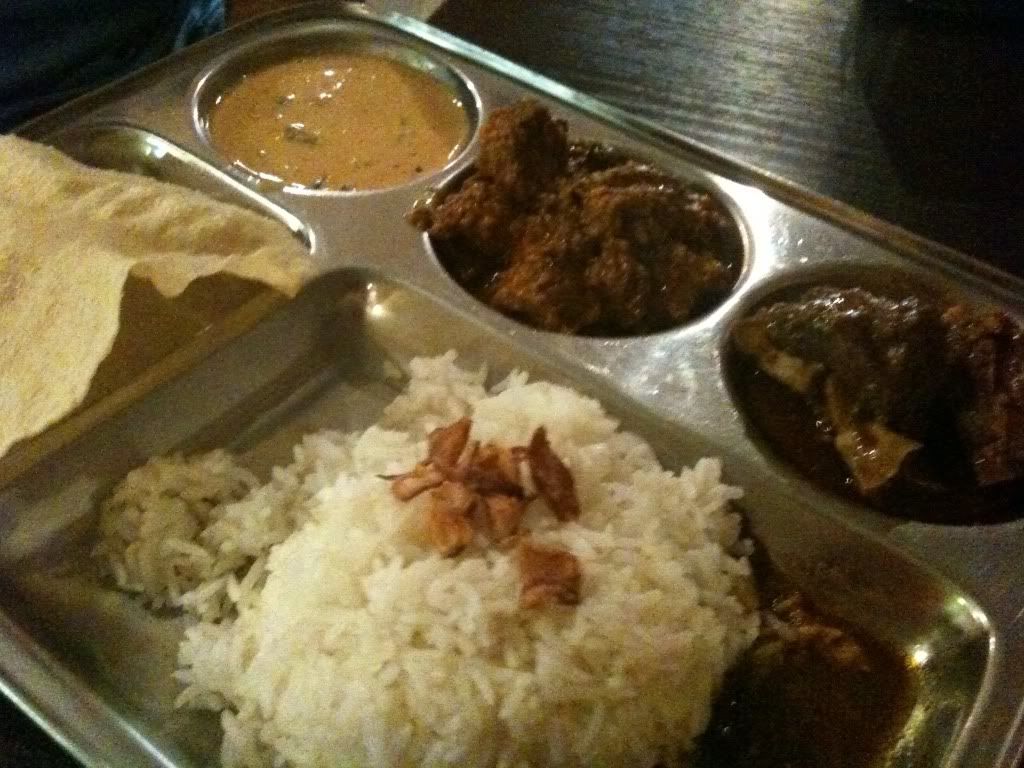 Nasi Kandar w/ (From L-R) mixed vegetable curry, beef (?rendang?) and lamb curry
The lamb curry and beef rendang were quite nice, but it was extremely disappointing that the "mixed vegetable curry" was made with frozen vegetable mix - peas, carrots, corn. Ugh. The Husband ordered this dish and was so unimpressed.
We then tried to order dessert, but for some reason, could not get their attention, despite some loud "YOOHOO!"s and despite the fact that we were one of the two group of customers. I ended up having to get up from my seat, walk up to the back counter and order our dessert. The
ice kacang
we ordered was decent, but the service to order it wasn't.
Overall, I wouldn't mind popping by having a quick, quiet meal here if I am in or around the neighbourhood, but don't think it's worth any more effort than that.