The Husband decided that we would have dinner here one Friday evening, just for a change. Wayside Inn is a venture by the guys of Station Hotel (which we love) so we thought we should give it a go.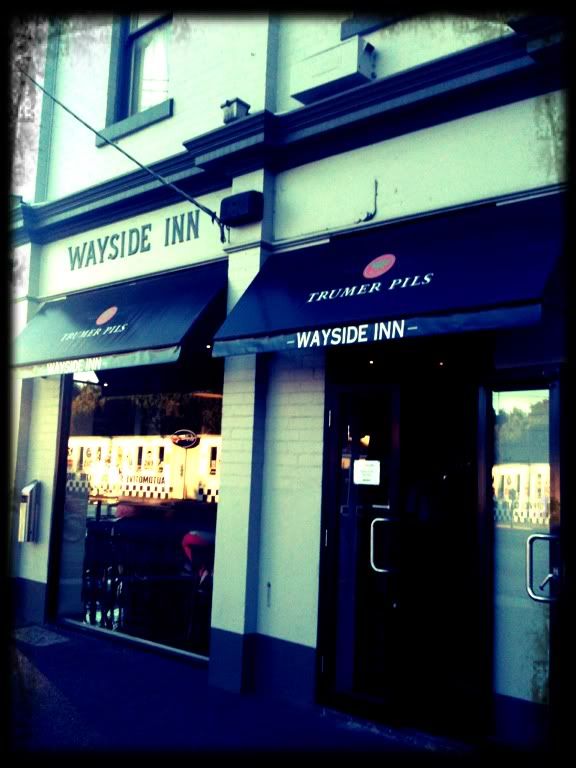 It was really quite quiet for a Friday evening, it didn't have the same bustle as in Station Hotel.
We decided to order an entree to share :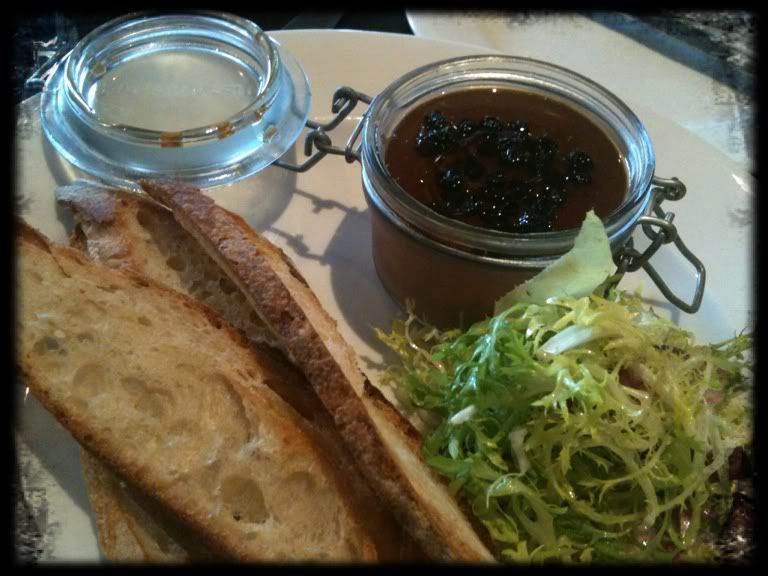 Chicken liver parfait, currants, muscat jelly ($15.0)
This was not as intense as it looked, but it was packed with good flavour; which was why we easily polished the entire jar (I'm constantly amazed by my normal cholesterol levels!). Not one element overpowered the other, so I really liked this.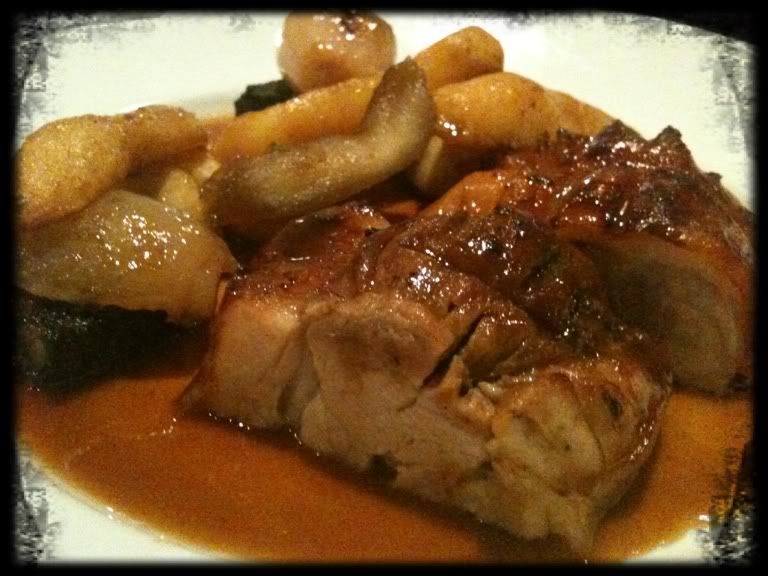 Main: Rotisserie du jour (for Friday) - Suckling pig ($28.0)
This wasn't bad, but it wasn't as great as I expected. Perhaps my expectations were too high, as my last couple of Suckling Pig experiences were at Sydney's
Porteno
(in Dec 2011) and Cutler & Co (in Jan 2012). To me, the meat was not tender enough, and for some reason I just didn't think the sweetness of the apples cut through the flavour of the pork enough.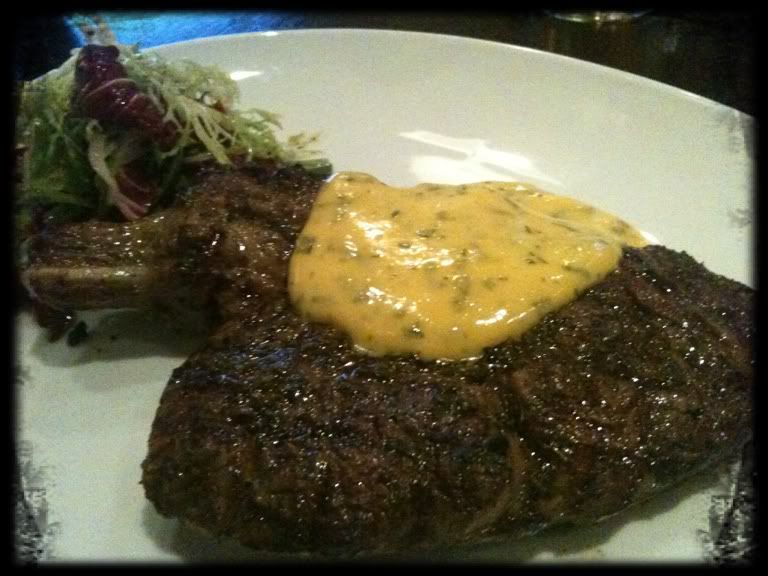 Main: BBQ 'Steak Bearnaise' Grass-fed 500g rib-eye ($38.0)
My fault for ordering it rare and not asking for the bearnaise on the side. Should have ordered it medium-rare to medium - totally my bad. Would've have tasted so much better. Flavours were nice though. No real complaints to the chef.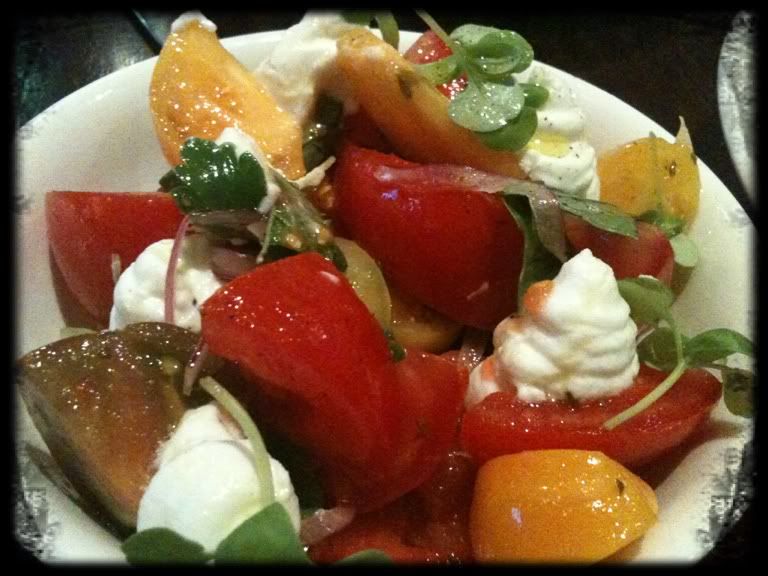 Side: Heirloom tomatoes ($5.0)
Maybe I'm just biased as I'm on a bit of a tomato crazy right now (from totally hating raw tomatoes) but this to me was the dish of the day. I loved the flavours, and liked how they, errrr... "moussed" up the fetta. yum yum yum!!!!!!
Overall, I'd prefer to go back to Station Hotel (after all, it IS in my 'hood), but I'd be more than happy to come back to Wayside Inn if I was in the area or thereabouts. Probably wouldn't order the Suckling Pig on a Friday, but I might give another
rotisserie du jour
a go.